Hemiptera ... Leafhopper
When I saw the Water Strider post of @qwerrie a couple of days ago I knew I had seen such insects wandering over the water many times before, never thought of photographing them though.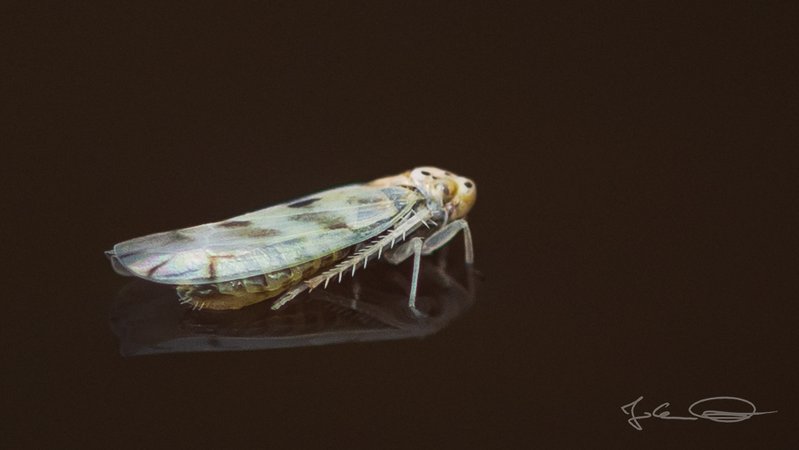 But I told @qwerrie that I'd give it a try when I'm at some water where I might eventually find such insects next time. Well, next time was yesterday, but all I found has been this tiny insect which was "swimming" on the water in the little well in my parent's garden.
This post (first photo) is my contribution to the @PhotoFeed Contest #7 - Macro Photography (Amateur).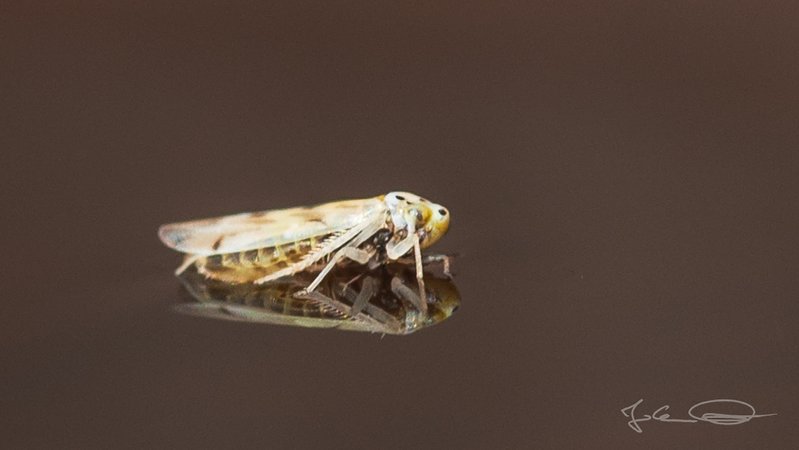 All photos were shot hand held sitting in the wet grass. It was windy and the water moved continuously - the insect was actually swimming or floating 😉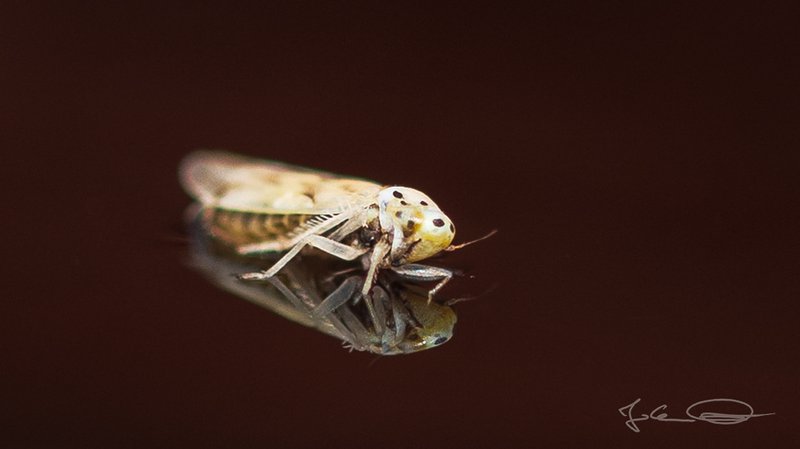 I didn't use any extra light or diffusers and set my camera to aperture priority mode at ISO 200. Due to the movement of the water and the floating insect, focus stacking was no option.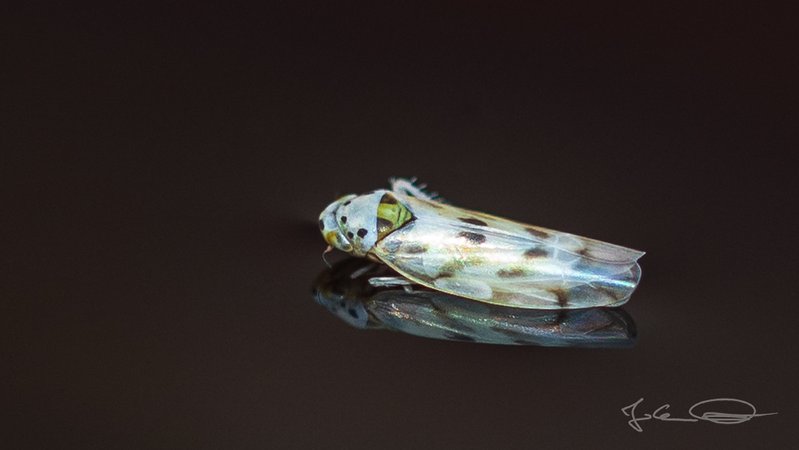 During my research I have found a few bugs which look similar to this one, but I'm not sure which might be the right one. So, I just suppose it is an insect of the order of Hemiptera, Superfamily Membracoidea, Family Cicadellidae - a Leafhopper. If you know better or more, please let me know in the comments.